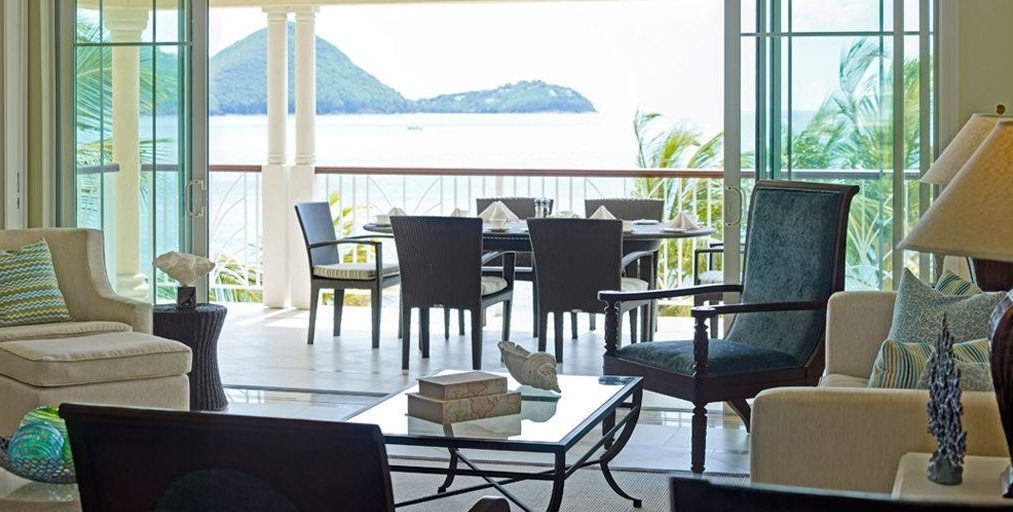 Living
Economy
Saint Lucia is a lot more than a tropical paradise. The Government and judiciary have nurtured stability within the economy through the enactment of policies and legislation aimed at protecting investors and their customers. It has also been ranked by the World Bank from 2007 to 2014 as the number one place in the English-speaking Caribbean to do business (Doing Business Report 2014).
Healthcare
All health care in Saint Lucia is privately funded with the exception of health care services at the Health Centres throughout the island where all Saint Lucians and residents are entitled to free medical treatment at health centres.
There are thirty-three Health Centres, three public hospitals and one private hospital on the island, all equipped with the highly qualified doctors, nurses, caretakers and psychiatrists to provide a high level of healthcare to the population and to visitors.
Entertainment
The northern most part of the island (where The Landings is located) is renowned as the island's entertainment 'hot spot', with internationally acclaimed restaurants catering to a wide range of tastes. In the south the coastal towns cater more for the spontaneous adventure seeker, with an array of activities including hiking, biking, mountain climbing, waterfalls and eco-tours.
With an historic blend of African, French and English cultures, the island attracts a variety of cultural and musical festivals including Independence Day, the world famous St Lucia Jazz Festival, The La Rose and La Margeurite Flower Festivals and the St Lucia Carnival, and throughout the year islanders celebrate the end of the week with lively Friday Night Street Parties in Gros Islet and Anse La Raye, where locals and tourists celebrate the weekend with music, food and dance. The Jounen Kweyol (Creole Day) is the premiere cultural festival and is celebrated on the last Sunday in October.
The island is also famously known for its two Nobel Laureates – Sir Derek Alton Walcott (Literature 1992) and Sir William Arthur Lewis (Economics 1979).
Sports
Saint Lucia is known for successes at many regional and international sporting disciplines. There are a range of sporting facilities located throughout the island which accommodates other types of sports such as squash and various forms of water sports. There is a national tennis centre and two private tennis academies. The most popular played sports on island are football, basketball, tennis, volleyball, swimming, netball and cricket.
The island is also host to the renowned Atlantic Rally for Cruisers, the Caribbean premiere yachting event.